THE SAMBA
SCHOOL
CONTEMPORÂNEA
Dana Monteiro – NY
Presente em todas as escolas de samba, das mais tradicionais às mais modernas, a bandeira com o brasão foi o ponto de partida para a capa do livro. Além de desenvolver uma representação gráfica, busquei uma aproximação com processo de criação do próprio carnaval. Onde o cuidado manual e o apreço pelos materiais são partes cruciais do resultado final que desfila na avenida. Criei um brasão com o título do livro que foi bordado sobre tecido de cetim, criando uma bandeira e, junto a confetes e serpentinas,
fotografei esta composição para formar a capa.

Present in all samba schools, from the most traditional to the most modern ones, the flag with the coat of arms was the starting point for the book cover. In addition to developing a graphic representation, I sought an approximation with the process of creating the carnival itself, where manual care and the appreciation for materials are crucial for the resulting parade on the avenue. I created a coat of arms with the book title that was embroidered on satin, creating a flag, along with confetti and streamers.
I photographed this composition to form the cover.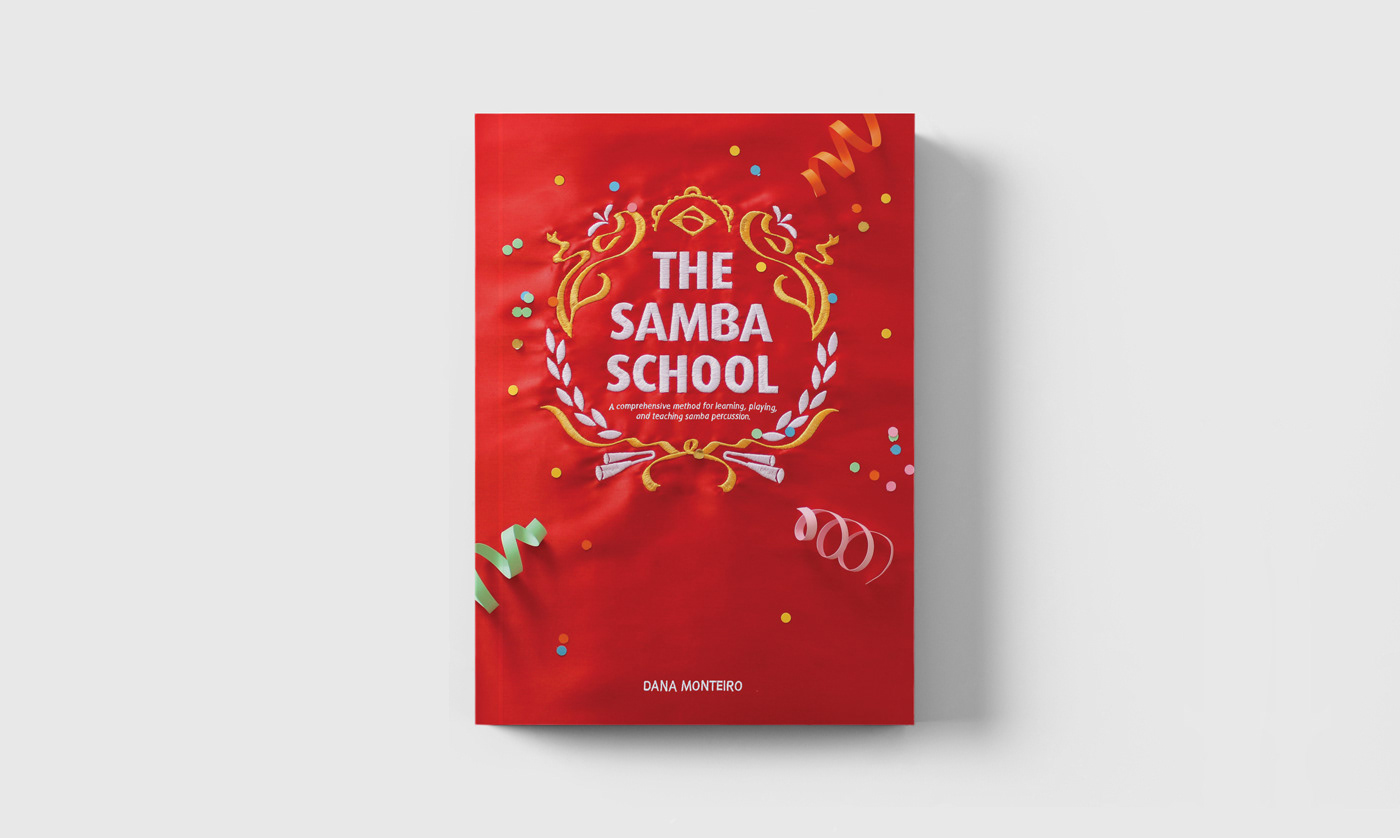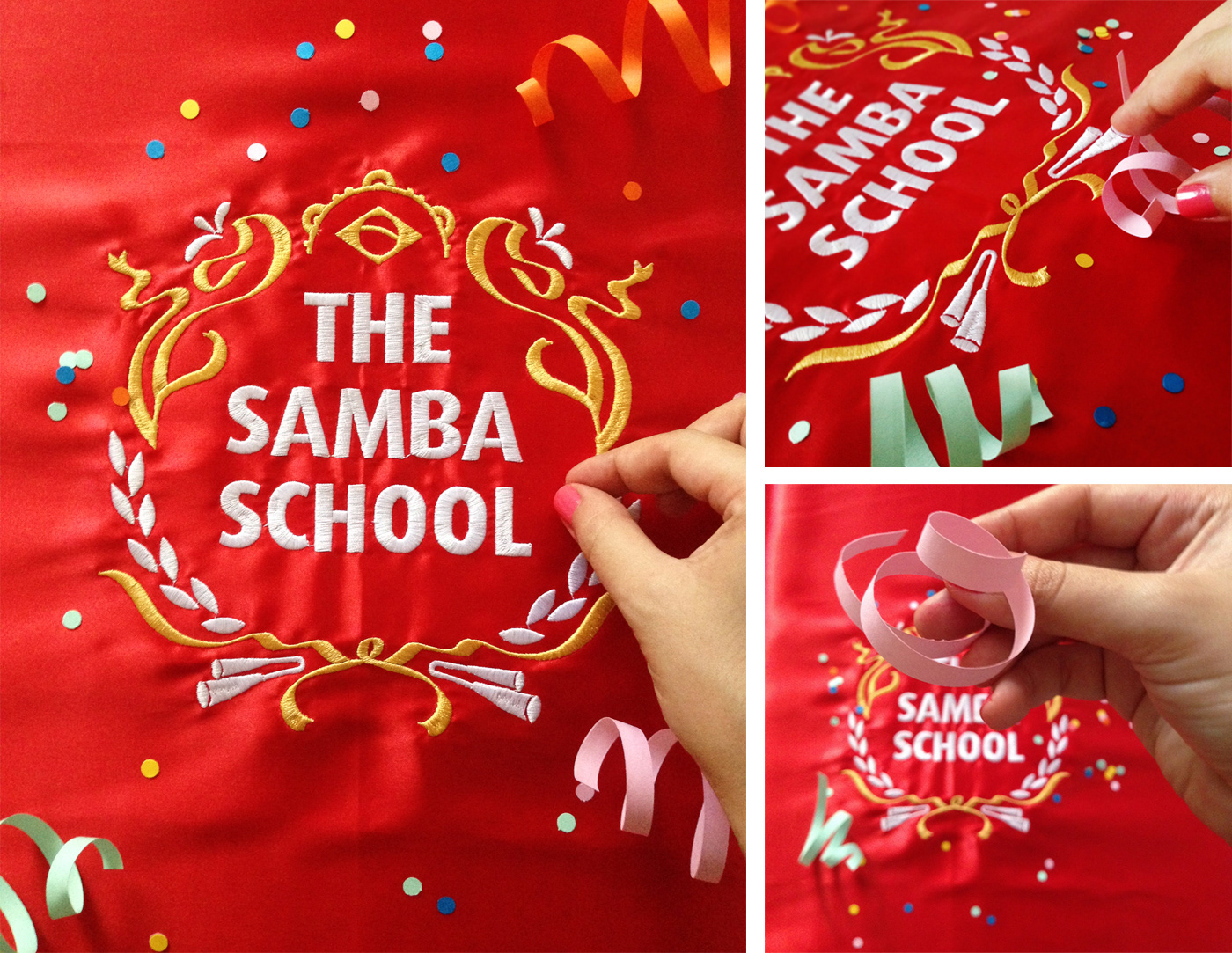 Outros Trabalhos | Other projects